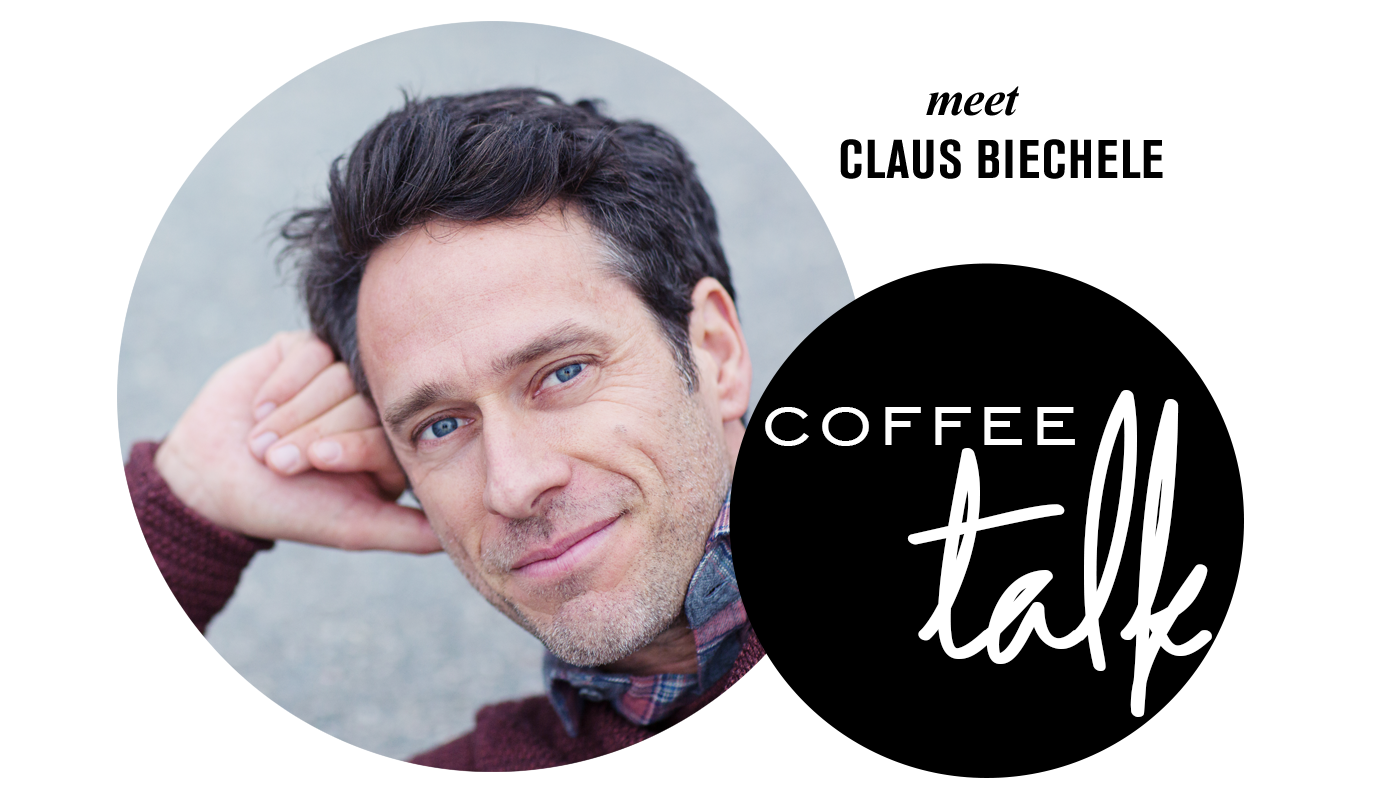 23 Nov

COFFEE TALK with Claus Biechele

Claus is one of those people who clearly stand out from the rest. The day of our photo shoot we talked for hours about a million and one interesting topics. When we all had to leave, we immediately made plans for coffee to continue our conversation. This guy is just massively talented and wears many hats in many different fields. I always thought it's good to specialize in one field and give it a hundred percent there. Claus inspired me with a different approach. He's one of these folks who always give 110 % and are not too scared to throw themselves in the fire, because that is where we learn and grow the most. Claus is not afraid of failing, in fact, he said he has failed a million times. But these failures got him to where he is today. Lately I have realized that the people who inspire me the most are the ones who had many setbacks, fell on their knees, and got back up again.

Claus successfully runs a pharmacy, is a naturopath, therapist, nutritionist and health coach, and has quite the list of prominent clientele who knock on his door. He's also the founder and managing director of a cosmetic company who specialices in natural, holistic and sustainable products. And as if this wouldn't be amazing enough, he's also an actor. But he considers his acting job more like a hobby, and is not running from one audition to the other. If a great offer is knocking on his door and it feels like it's the right thing or role, he might accept it. If not, he doesn't sweat it.

Prior to our shoot Claus and Schirin had just come back from their trip to the beautiful country of Canada – their new spiritual home. While enjoying all the mind-blowing places, landscapes and scenery in the country where, they swear, everyone is so nice, they were inspired so much that it truly made them reassess their values and thinking. I love their new motto they live by:
Half the speed, double the pleasure.
They got a chance to slow down and they wondered how they could implement all that in their crazy and busy schedules back in Germany. Being more in tune with nature, and being more and more offline and away from their phones, was just the beginning of their new way of mindful living.
Please enjoy our little coffee talk interview and be inspired. Have a great weekend, everyone!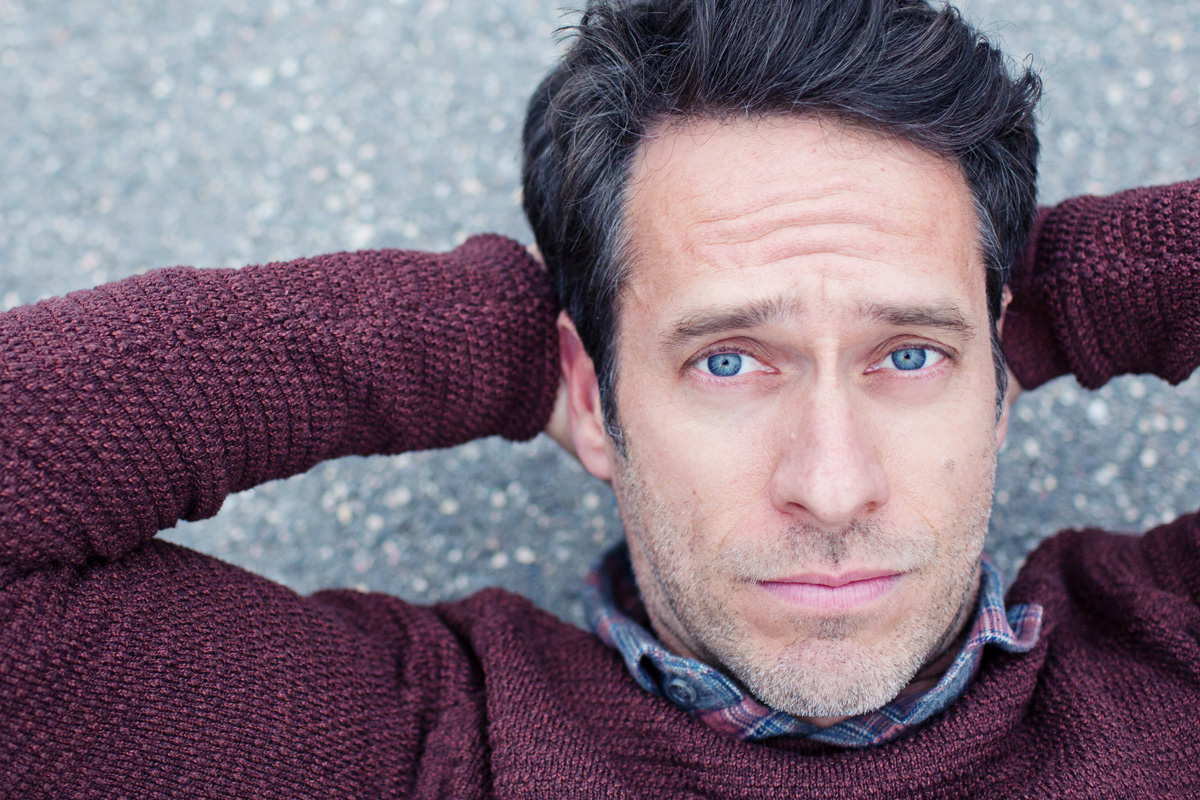 WAS MACHST DU BERUFLICH?
Aktuell führe ich eine Apotheke, bin Gesundheitscoach für Profisportler und leite als Geschäftsführer eine Kosmetikfirma … habe nämlich nicht nur Schauspiel, sondern auch Pharmazie studiert. 🙂
WAS MACHT DIR AN DEINEM JOB AM MEISTEN SPASS?
Die perfekte Mischung zwischen Therapeut und Unternehmer. Kreativität und Abwechslung im Beruf sind eine sehr gute Mischung, um immer motiviert zu bleiben.
WAS SIND DIE HERAUSFORDERUNGEN IN DEINEM BERUF?
Die täglich neuen Gesundheitsfälle, von Krebspatienten bis Prophylaxe, … dazu als Unternehmer das strategische Vorgehen, um die Produkte bestmöglich herzustellen, auf dem Markt zu platzieren und dabei die Punkte Nachhaltigkeit und Verantwortung nicht zu vergessen.
WELCHE PROJEKTE STEHEN DEMNÄCHST AN?
Zusammenarbeit mit einem Nachhaltigkeitsunternehmen, um weltweit den CO2-Verbrauch zu reduzieren. Dazu neue Produkte im Bereich Nahrungsergänzungsmittel und Kosmetik auf den Markt zu bringen, eine ganz neue Idee der Wirksamkeit … Seid gespannt! 🙂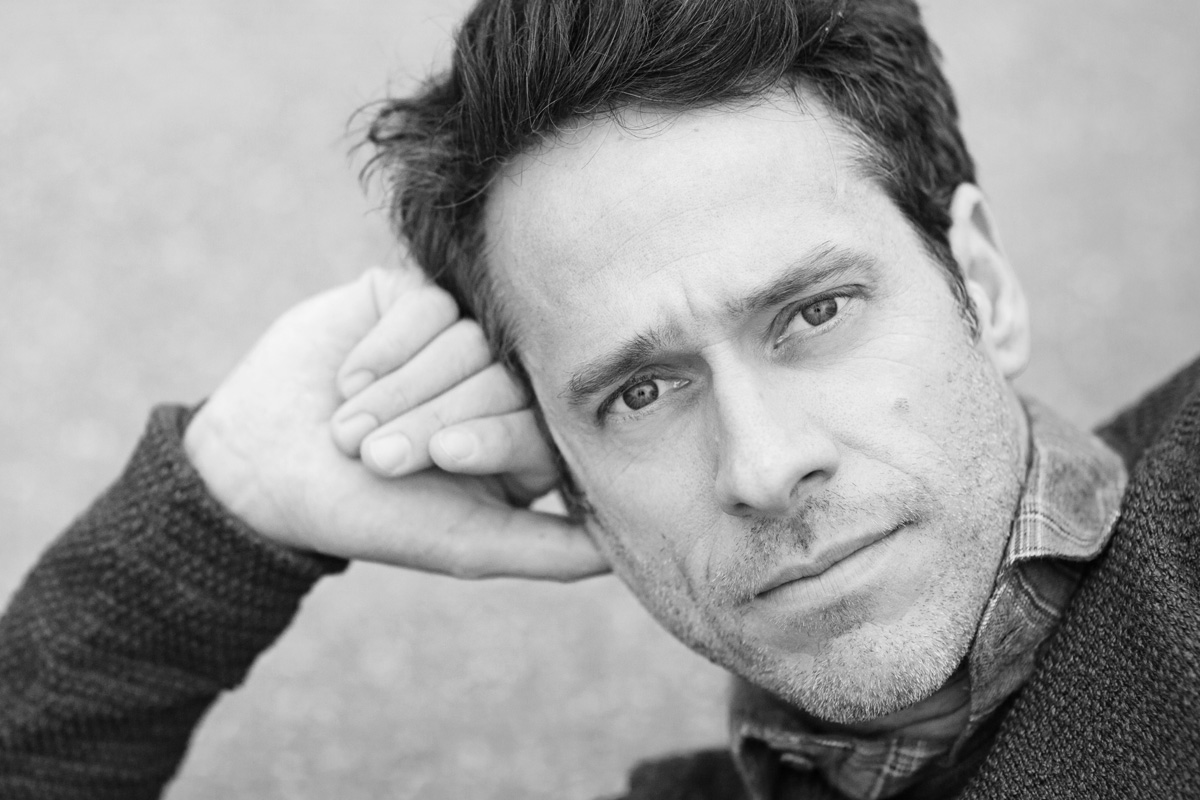 WAS WAR DER BESTE BUSINESS-RATSCHLAG, DEN DU JE BEKOMMEN HAST?
Über jede große Entscheidung nochmals eine Nacht schlafen.
WELCHEN RAT WÜRDEST DU HEUTE DEINEM 20-JÄHRIGEN ICH GEBEN?
Alles genau gleich machen … evtl. manchmal etwas gelassener …
WAS VERSTEHST DU UNTER ERFOLG?
Zufriedenheit
WAS HILFT DIR IN SCHLECHTEN ZEITEN ODER MOMENTEN DES SELBSTZWEIFELS WIEDER AUF DIE BEINE?
Der Glaube an Gott, meine Familie und viele wahre Freunde.
HAST DU EIN BESTIMMTES MORGENRITUAL?
Aufstehen, los geht's! 😉
AUF WAS FREUST DU DICH NACH EINEM LANGEN ARBEITSTAG AM MEISTEN?
Auf das Duell "Sport gegen Sofa" … meistens gewinnt mittlerweile das Sofa. 🙂
WELCHES ZITAT MOTIVIERT DICH IMMER WIEDER AUFS NEUE?
Von einem meiner Vorbilder:
I can accept failure, everyone fails at something. But I can't accept not trying!
HÄTTE DEIN TAG AUF MAGISCHE WEISE 27 STUNDEN, WAS WÜRDEST DU MIT DEN ZUSÄTZLICHEN DREI STUNDEN ANFANGEN?
Einmalig: vermutlich mit Freunden was unternehmen.
Immer: würde uns bestimmt wieder der Alltag einholen und wir würden vermutlich die drei Stunden mit mehr Verpflichtungen füllen … eine echt gute Frage mit dem Ansatz, mal darüber nachzudenken …