11 Mai

COFFEE TALK with Bettina Schneider

I remember 15 years ago when our pediatrician suggested that Juliana shall go see a speech therapist, he highly recommended Bettina Schneiderwho would be the "Rolls Royce" among the speech therapists. That definitely got me curious. Of course we wanted to have our toddler go the best therapist in town. And coming from a marketing background, I was definitely highly impressed. That was certainly the best word-of-mouth I have ever heard. And I needed to find out what the hype was all about.

So we immediately enrolled Juliana in Tina's speech therapy plan. The moment I met Tina I was hooked. She is most definitely one the sweetest people on this planet, and you can't help but fall in love with her on the spot. Not only does she know how to play with kids – no matter what age – because she's the kindest, warmest and most empathic and supportive person imagineable. She is also extremely knowledgable and skilled, and you can tell that she has definitely found her calling.

Funnily a few years later, the shoe was on the other foot, and Tina and her gorgeous husband became my clients, as I had the great pleasure of not only taking their engagement photos, their wedding photos, their day-after wedding photos, but I also got to photograph their little baby boy.

So from being lucky to call her our speech therapist, and then call her my wonderful client, it was only a question of (no) time to call her my wonderful friend.

Please enjoy our little coffee talk interview and be head over heels with this amazing woman. Have a great weekend, everyone![/vc_column_text][/vc_column][/vc_row]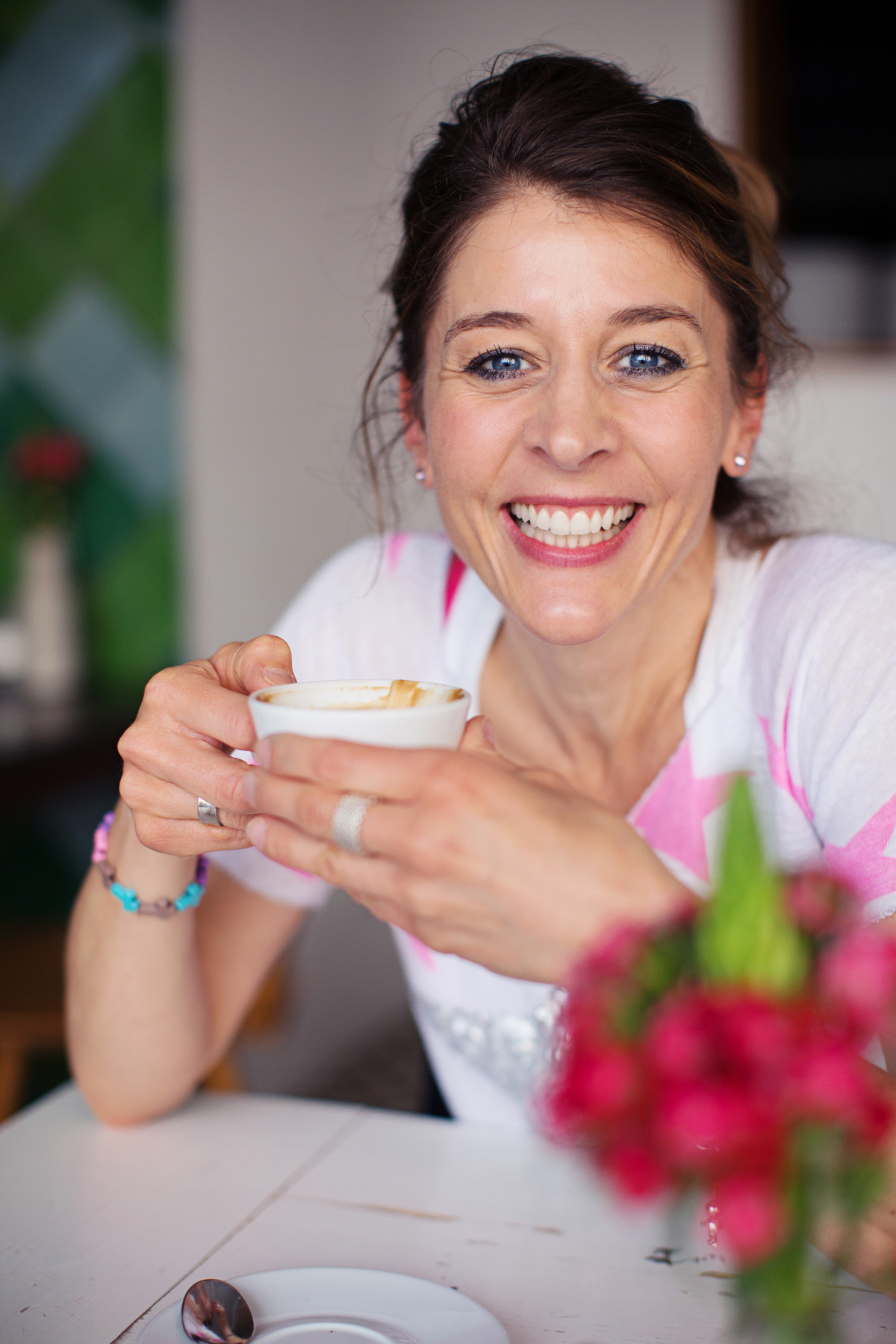 WAS MACHST DU BERUFLICH?
Ich bin Logopädinund auch nach vielen Jahren ist es immer noch mein Traumberuf.
Nicht zuletzt weil sich die Logopädie stetig weiterentwickelt und so setzte ich immer neue Schwerpunkte, Spezialisierungen und Trends. In den letzten Jahren folgte ich meinem Herzenswunsch – der Therapie von Frühchen, die zu mir u. a. mit so brennenden Themen wie Trink- und Saugproblemen kommen. Diese kleinen Wunder in meinen Händen zu halten und behandeln zu können, rührt einfach mein Herz. Obwohl dahinter meist dramatische Erlebnisse stehen, kann ich Zuversicht in die Zukunft wecken.
WAS MACHT DIR AN DEINEM JOB AM MEISTEN SPASS?
Immer das Bestmögliche für unsere großen und kleinen Patienten zu ermöglichen und mit meinem Know-how Entwicklungsschritte anzustoßen, die für den Patienten oftmals eine ganze Welt bedeuten.
WAS SIND DIE HERAUSFORDERUNGEN IN DEINEM BERUF?
Der Spagat zwischen Familie und Beruf … mein Beruf ist für mich nicht nur ein Job, ich lebe ihn, nehme auch Anteil an den Schicksalen und möchte dann am liebsten das Unmögliche möglich machen … auch für meine Mitarbeiter, die ich sehr schätze. Und gleichzeitig ist mir meine Familie das Wichtigste auf der Welt: Zeit-, kopf- und kräftemäßig immer präsent zu sein, ist eine echte Herausforderung.
WELCHE PROJEKTE STEHEN DEMNÄCHST AN?
Unser gemeinsames Projekt, liebe Conny! 😉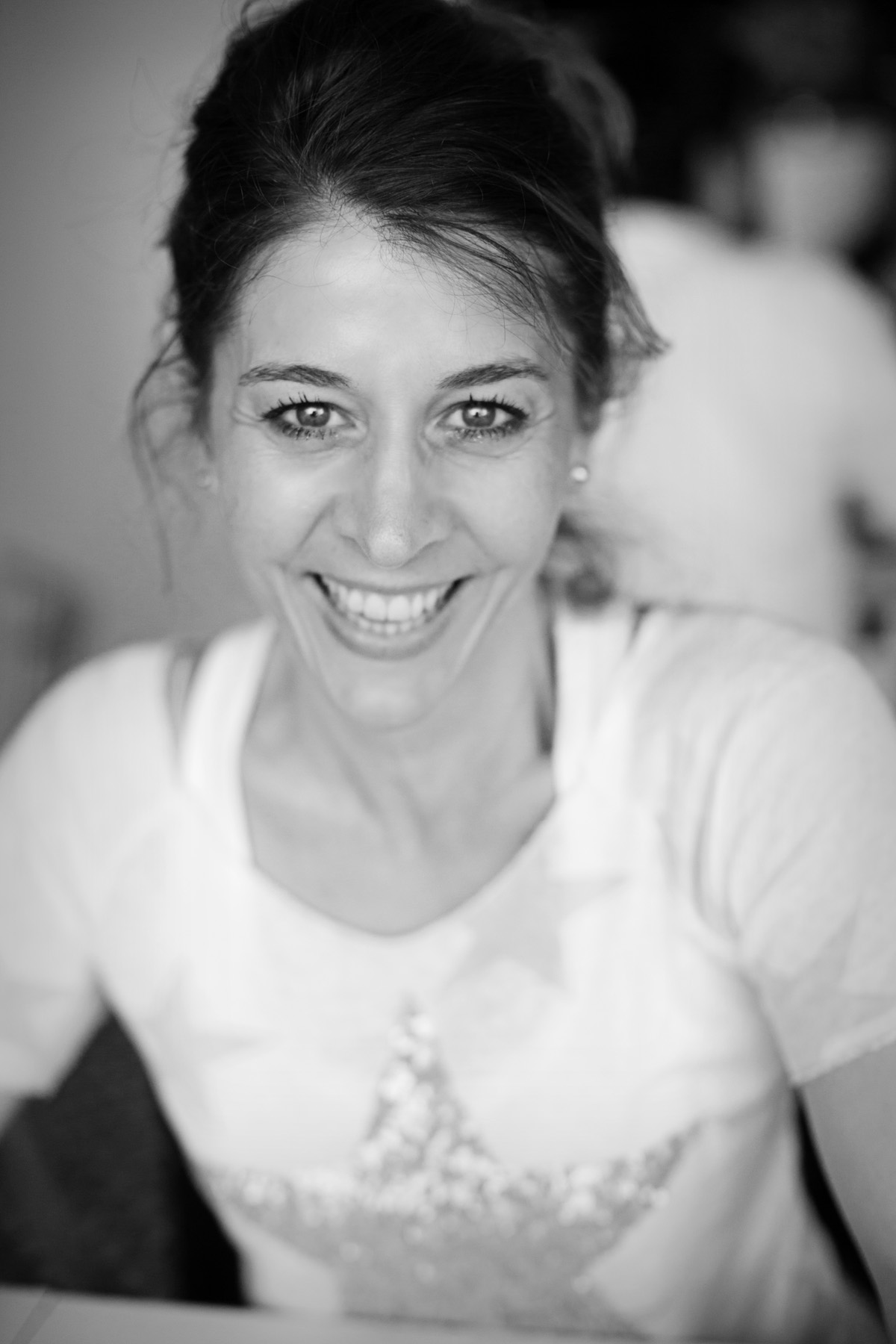 WAS WAR DER BESTE BUSINESS-RATSCHLAG, DEN DU JEMALS BEKOMMEN HAST?
Dieser hier:
Optimist: Someone who figures that taking a step backward after taking a step forward is not a disaster, it's a cha-cha.
WELCHEN RAT WÜRDEST DU DEINEM 20-JÄHRIGEN ICH GEBEN?
"Don't panic, just dip it in chocolate" und "Sei dankbar für jeden Moment deines Lebens."
WAS VERSTEHST DU UNTER ERFOLG?
Eine ausgewogene Work-Life-Balance.
WAS HILFT DIR IN SCHLECHTEN ZEITEN ODER MOMENTEN DES SELBSTZWEIFELS WIEDER AUF DIE BEINE?
Meine Familie, meine Freunde, die Verbindung zu Gott und das Vertrauen, immer gut behütet zu sein.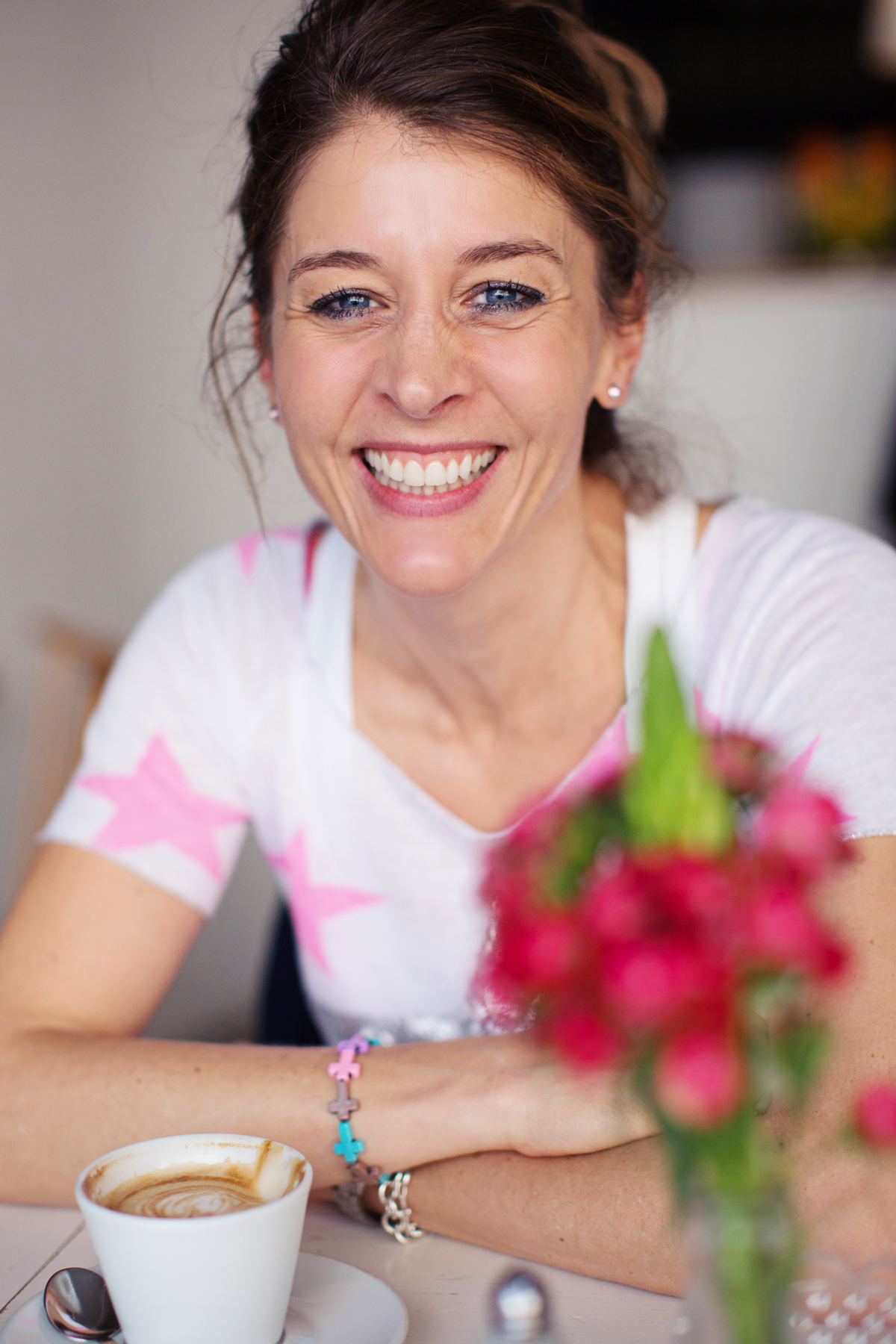 HAST DU EIN BESTIMMTES MORGENRITUAL?
Oh ja, meinen Kaffee.
AUF WAS FREUST DU DICH NACH EINEM LANGEN ARBEITSTAG AM MEISTEN?
Auf meine Familie.
HÄTTE DEIN TAG AUF MAGISCHE WEISE 27 STUNDEN, WAS WÜRDEST DU MIT DEN ZUSÄTZLICHEN DREI STUNDEN ANFANGEN?
Wieder öfter ins Ballett-Training gehen.
WELCHES ZITAT MOTIVIERT DICH IMMER WIEDER AUFS NEUE?
Pflicht
ohne Liebe
macht verdrießlich.
Verantwortung
ohne Liebe
macht rücksichtslos.
Gerechtigkeit
ohne Liebe
macht hart.
Wahrheit
ohne Liebe
macht kritisch.
Erziehung
ohne Liebe
macht widerspenstig.
Klugheit
ohne Liebe
macht gerissen.
Freundlichkeit
ohne Liebe
macht heuchlerisch.
Ordnung
ohne Liebe
macht kleinlich.
Sachkenntnis
ohne Liebe
macht hochmütig.
Besitz
ohne Liebe
macht geizig.
Glaube
ohne Liebe
macht fanatisch.
Leben ohne Liebe ist sinnlos.
(Laotse)