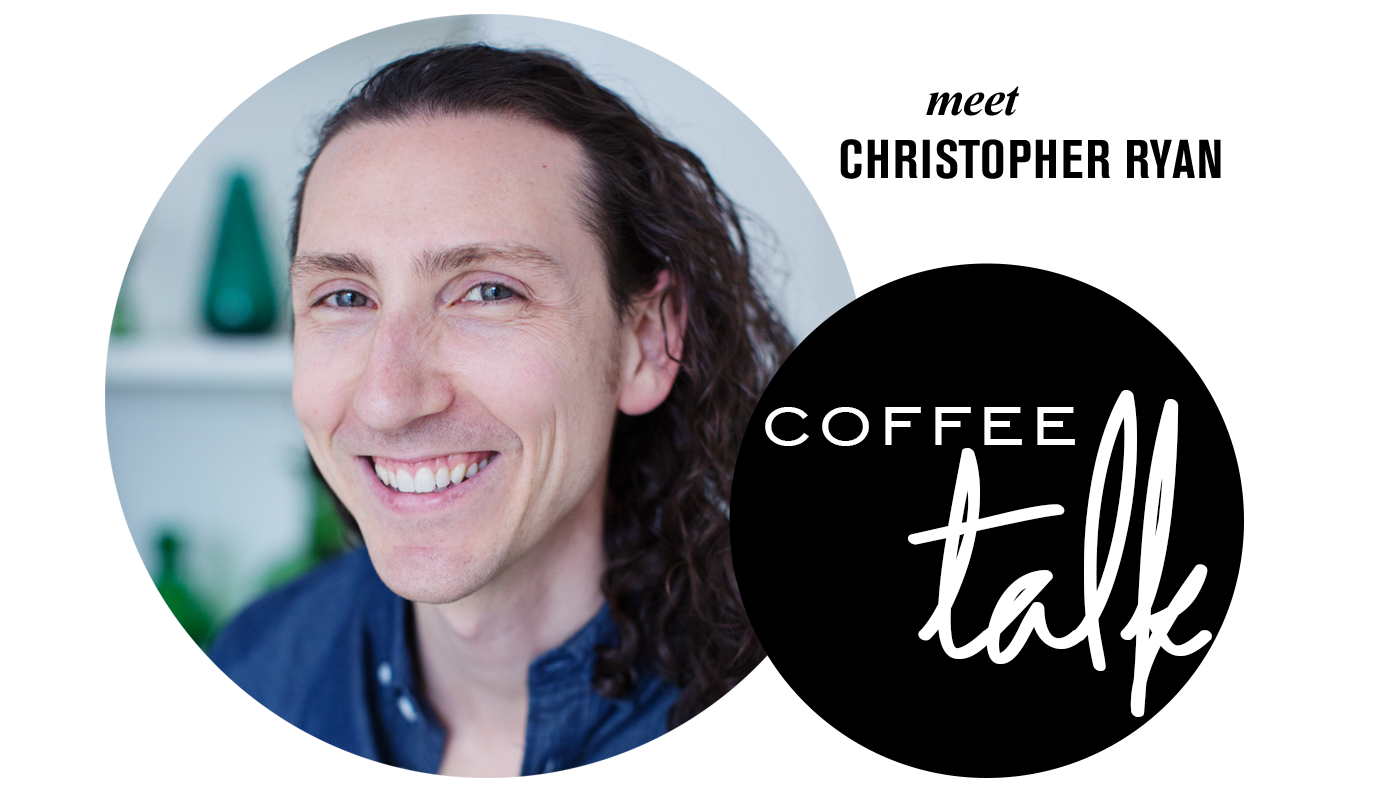 05 Jun

COFFEE TALK with Christopher Ryan

These two lovebirds are some of the sweetest people I know. The other day I had the great pleasure of having coffee with them again, and some healthy lunch, and I soaked it all in … yes, the good food, but more importantly all their contagious positive vibes that immediately do something with you, make you feel better, give you pure energy and remind you that life is good and that there are a million things to be grateful for.

Although Sidonie Smith and Christopher Ryan are first and foremost musical stars (and definitely supermodels – last year I was so fortunate to celebrate their 10th anniversary with a photo shoot), I secretly believe that they are here on planet earth on a mission to make this place a bit more beautiful and brighter and happier. They are more than two peas in a pod, they are kindred beautiful spirits and incredibly talented people.

The last two years, Chris has been performing in the Musical Theatre Company at the Theater Trier.  He has played "Charlie" in the first German language production of "THE BRIDGES OF MADISON COUNTY", "Anthony" in "SWEENEY TODD", "Sigismund" in "IM WEIßEN RÖßL", "The Emcee" in "CABARET", "Caiphas" in "JESUS CHRIST SUPERSTAR", "Mark" in "RENT", and is about to play Jekyll/Hyde in JEKYLL AND HYDE: RESURRECTION!

When we had our "coffee talk" we talked about how loud and noisy our world has become through social media, that it seems like all about the numbers of followers and the obsession about likes, and that it's not always a blessing, but can trigger all sorts of feelings if not used mindfully and intentionally, and that we must find strategies to protect ourselves from not feeling too overwhelmed or unhappy. Sid told me that at the end of last year she had decided to take a small detox from Instagram as an experiment to see how it would affect her productivity and overall happiness. Taking some time away intentionally and scrolling less through all kinds of feeds had given her so much more time for playing and laughing and dancing and creating and thinking, and going outside in nature. It has given her so much time to reevaluate everything, and put a new perspective on overwhelm, comparison, and self-doubt. There have been quite a lot of good things that came out of her time off of social media. One of the things was that having a WHY will guide us through all our actions and govern the life of our work. Sid is one of these people who certainly have a strong "why" that impacts so many people in the most positive and inspiring way.

Chris and I talked about how the right morning routine can help you getting up and feeling energized, motivated, and ready to tackle anything. There is so much power in meditation (I've been doing it myself since last summer). You feel fuller, full of hope and contentment and deep joy. Followed by the practice of writing into his gratitude journal, just listing three things of pure gratitude, and then doing some exercice and you're set for the whole day. The one thing I immediately noticed about Chris that day was that he not only looked incredibly handsome and healthy, he also radiated happiness, calmness, positivity, contentment and joy from within. It's just impossible to not love these folks, please enjoy my interview with Chris and feel inspired. Next time it's Sid's turn with a little coffee talk, until then enjoy a few images of this gorgeous beauty and have a great week, everyone!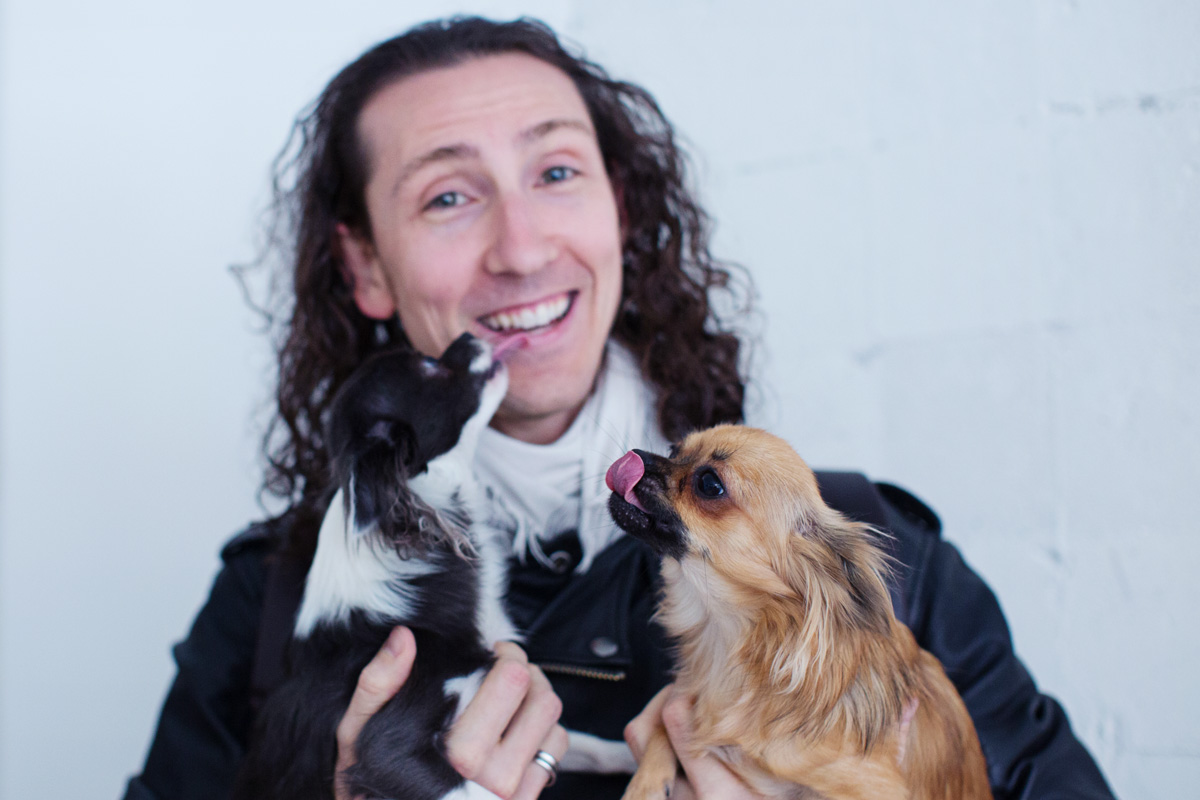 WHAT DO YOU DO?
I'm an actor working most often in musical theaters.
WHAT IS THE MOST REWARDING PART ABOUT YOUR JOB?
When audience members are moved by our work on stage (either to tears or laughter, to think back on their lives or to think ahead to the future.)
WHAT PART OF YOUR JOB DO YOU DISLIKE?
Hmm … I suppose the most difficult part is leaving our cast members at the end of a project.  We really build a little family during the course of a show, and it's often hard for that family to separate when it's time to move on to the next project.
UPCOMING PROJECTS?
Jekyll and Hyde: Resurrection! The role of Jekyll/Hyde has been a dream role of mine for over ten years and I'm so honored to get to play it as the closer of our season here in Trier!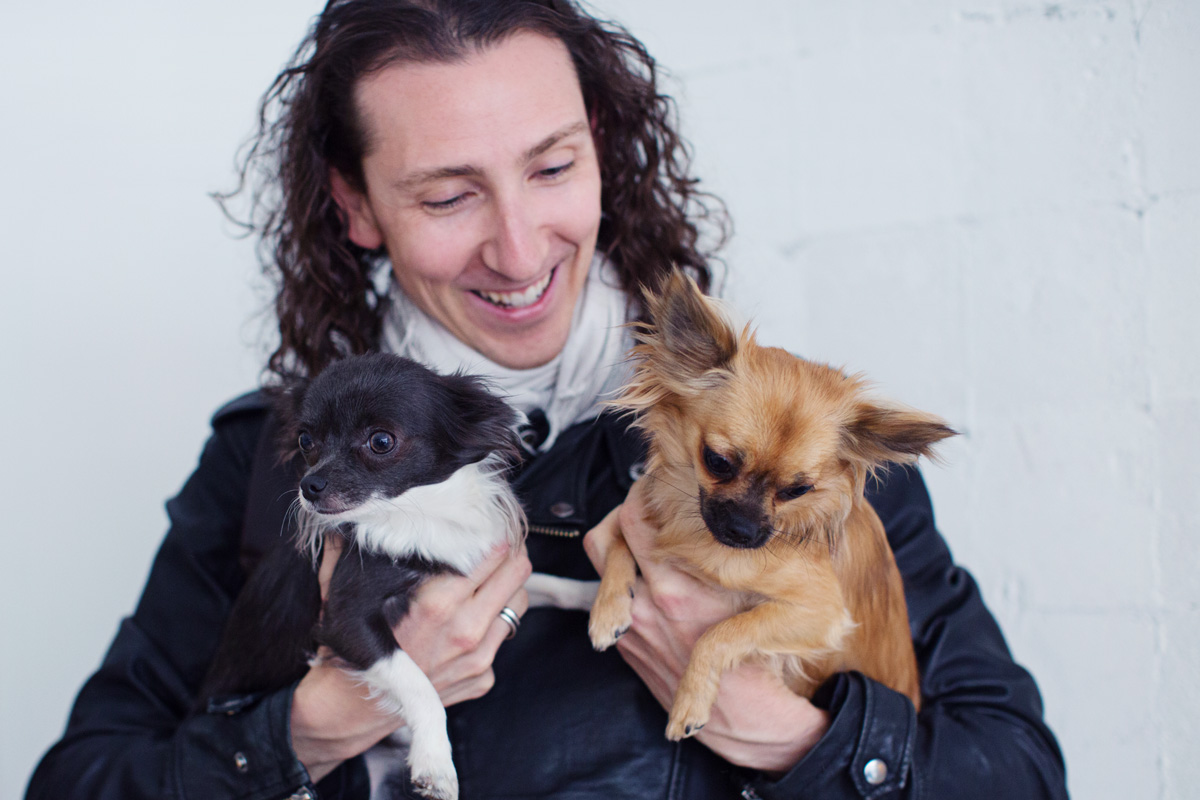 WHAT IS THE BEST PIECE OF BUSINESS ADVICE YOU HAVE EVER RECEIVED?
Learn to say no to the acceptable, so you are free to say yes to the incredible!
WHAT ADVICE WOULD YOU GIVE TO YOUR 20-YEAR-OLD SELF?
Relax. Many of the things that seem of the utmost importance right now, will be forgotten in just a short time.
WHAT DOES SUCCESS MEAN TO YOU?
It's funny you should ask that! Success has been a topic of study for me for about the past year. I'm going to answer your question with a quote that has come to define success for me:
Success is something you attract by the person you become.
IN MOMENTS OF SELF-DOUBT OR ADVERSITY, HOW DO YOU BUILD YOURSELF BACK UP?
As a Christian, I find strength in adversity by turning to the Bible.  I also have a wonderful wife who is my biggest supporter and parter in doing life!
DO YOU HAVE A MORNING ROUTINE?
Yes, I do! I believe in making my day top-heavy (starting with the most important things on my to-do list)! I begin with a time of prayer and meditation, coupled with reading some passages from the Bible & whatever encouraging book is next on my list, write in my gratefulness journal, take Roxie and Velma (our two chihuahuas) for a walk, drink my coffee & do my cardio! It seems like a long routine, but once those things are done, I'm grounded and focused for the remainder of the day!
WHAT ARE YOU MOST LOOKING FORWARD TO AFTER A LONG DAY AT WORK?
The thing I love to do after work is sit on the couch with Sidonie, Roxie and Velma, and enjoy one another's company! We might watch a tv show, share a funny or encouraging Youtube video we found with the other person, or just talk and dream together. The most important thing is that we do it (whatever IT might be) together!
WHAT WOULD YOU DO IF YOUR DAY HAD THREE EXTRA HOURS?
Wow! What a huge question! Well, I would most likely give myself another hour to write (I'm working on my first full-length play), spend another hour each day dreaming with Sidonie, and divide the last hour of time, placing buffers between my scheduled activities so as to give myself a little more flexibility to respond to spontaneous opportunities and react to obstacles that crop up.
WHICH IS THE BEST QUOTE THAT MOTIVATES YOU?
Helen Keller was once asked what was worse than not having sight. Her answer has revolutionized my life. The person without a vision will always be subject to the person with one!
The only thing worse than being blind is having sight but no vision.