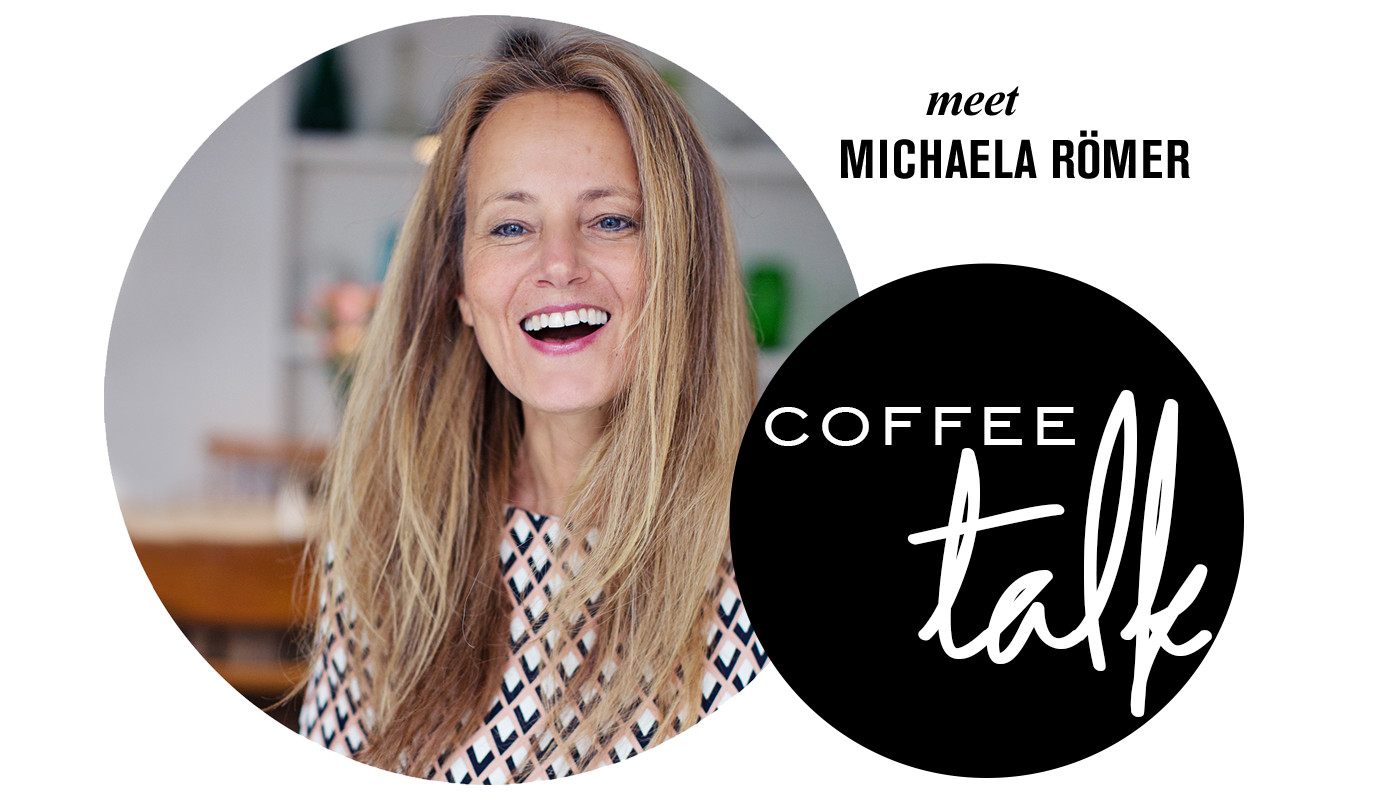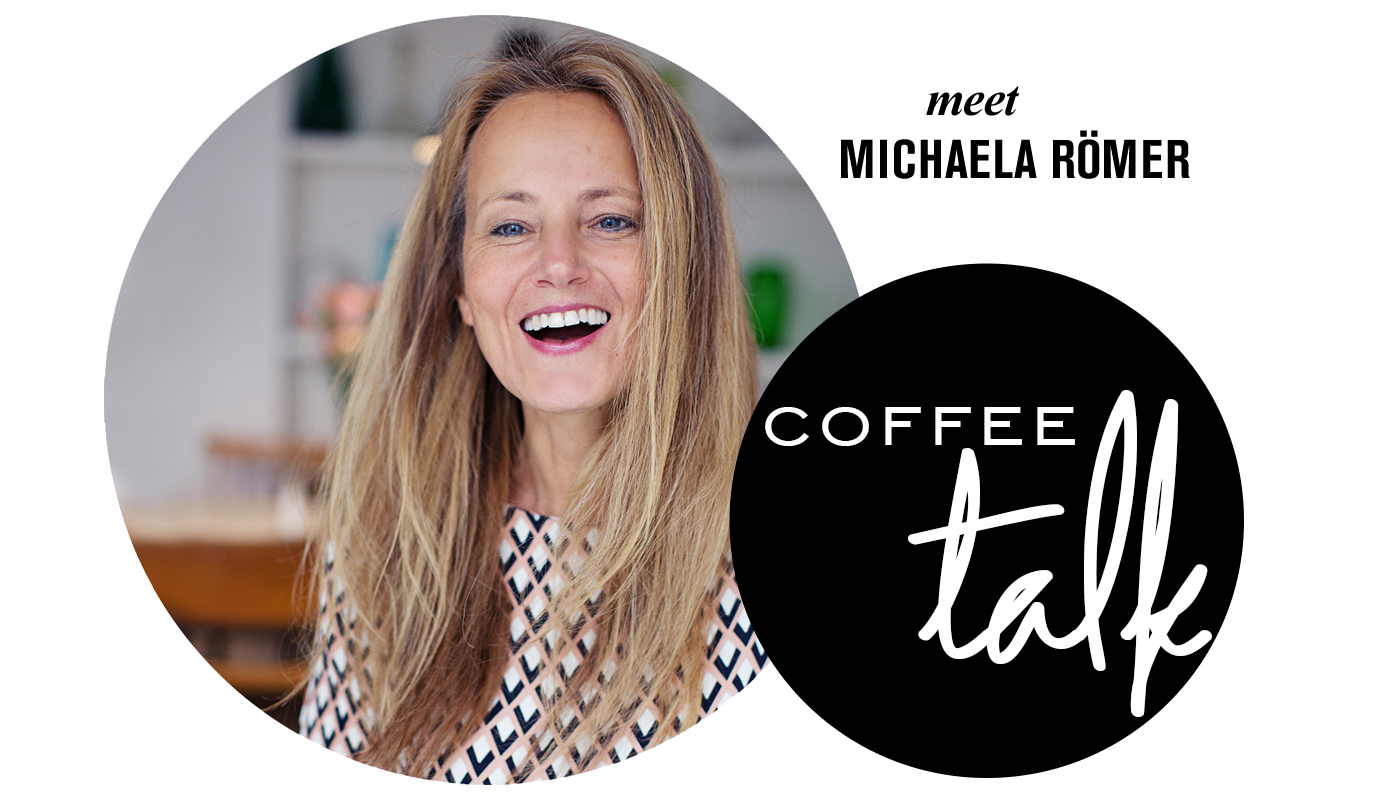 21 Feb

COFFEE TALK with Michaela Römer

Two years ago I met my soulsister. Michaela and I had been introduced by my good friend Barbara at a meetup, and we instantly hit it off. I believe we talked for over an hour and when I left her I was convinced I had been knowing her for all my life. We have so many things in common that it's sometimes getting spooky and I wonder whether she might be secretly my dizygotic twin sister, and we've been mystically separated after birth. We have the same books on our book shelves, and the same natural beauty products on our bathroom shelves. We listen to the same podcasts, and always come up with an excuse to celebrate something.

I guess one reason this beautiful woman feels so close and familiar to me is that she's from my home town. And since our birthdays are only two months apart, I just love the thought that we would have been together in the same class. Also, one of my oldest and best friends just lives around her corner, and is also a huge fan of Michaela Römer and her art.

Michaela is an insanely talented goldsmith and jewelry designer to say the least. She's been known and acclaimed internationally for her state of the art and incredibly beautiful creations and has been a role model and inspiration for hundreds and thousands of people. Michaela is a real trendsetter and always one step ahead of the game. While most of us somehow try to blend in, she always had the guts to stick out and do her thing. Although I often feel like a tomboy, because I hardly wear any jewelry, it's such a pleasure to follow her along on Instagram, because it's both eye candy and soul food.

Michaela is not only an inspiration in the creative world, but also in the spiritual one. We have both reached a time in our lives where we realized "this is it", you only got one life, you better make the most out of it, take better care of yourself and let go of everything that doesn't feel right or good. When we both realized that we were living life in the fast lane, we encouraged each other to immediately leave the highway at the next exit and continue on the country road. Leaving the highway together gives you the courage to actually do it. We're all in this together. Michaela and I are also kidding about that we wanna establish a "women empowering women breakfast club" with other like-minded women. So if you're interested in joining our little club, please say hi and we might actually do it! 🙂

But back to the fast lane. Last year we realized that the faster we went, the farther we fell behind. Both on the literal level, but also on a deeper level. In this world of hyperspeed, overstimulation and no escape from technology and the constant emotional stress, it's very hard to stay focused. Oftentimes we feel stressed out and depleted. Especially us women, we often found ourselves to be people pleaser and feel like we have to be wonder woman. Take care of our family, of our husband, run a business, spend time with friends, work out, eat better, trying to get some sleep, so that it can all become pretty overwhelming. And then we lose sight of all the blessings in our life, and can't really appreciate or enjoy them. Slowing down is essential. It helps us to reframe – our situation, our feelings and thoughts, even our lives. When we slow down and take care of ourselves, we can enjoy the rewards of it all again. To not take everything so seriously and to remember that you are good and enough and that everything will be okay. It's only the situation what feels out of control. You are okay. (We both are big suckers for Brené Brown and all her books, just life-changers!)

When Michaela left the highway last December, she not only left the exit to continue on the country road, but she hopped onto the plane for Australia and Bali for two months, to slow down and to put everything into a new perspective. And yes, did she came back with a new perspective: It's all about simplicity, positivity and throwing the idea of perfection out of the window. Her new mantra:
No hurries. No worries. All good.
OMG, I could go on and on for hours giving you guys a little insight in our coffee (mostly prosecco) talks …. but I will stop now, because I owe you coffee already! The next time I'm in rambling mode, I might just continue where I stopped here. 😉
Please enjoy our little interview with the one and only Michaela Römer and a few snaps from one of our recent coffee talks and feel inspired!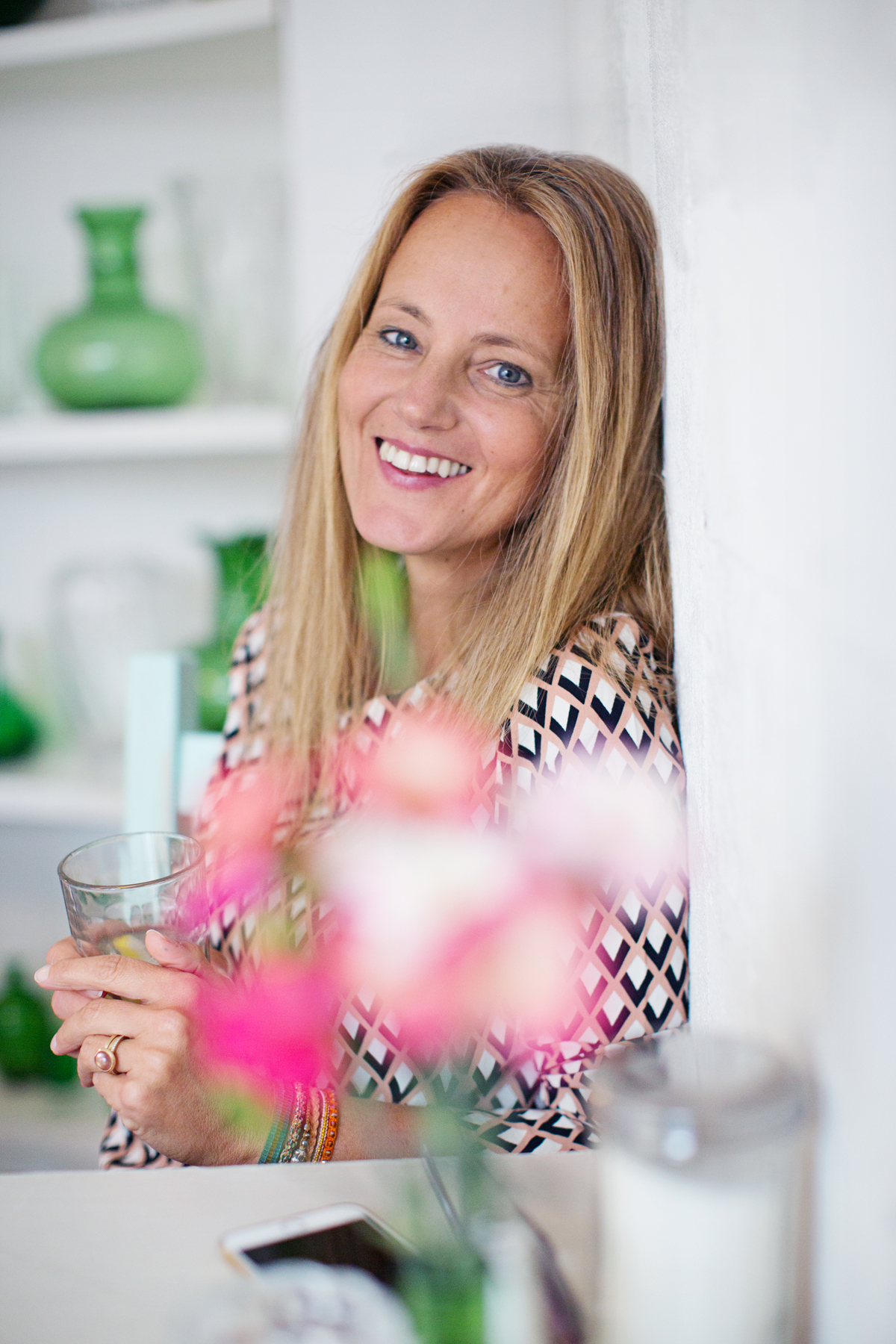 WAS MACHST DU BERUFLICH?
Goldschmiedemeisterin, Schmuckdesign und kreativer Kopf meines kleinen Unternehmens.
WAS MACHT DIR AN DEINEM JOB AM MEISTEN SPASS?
Die Freiheit das zu schaffen, was mir gefällt und meinen Kunden Freude macht… Zu Uhrzeiten, die ich selbst bestimmen kann.
WAS SIND DIE HERAUSFORDERUNGEN IN DEINEM BERUF?
Die Balance zwischen der ständigen Bewegung, die meine Arbeit erfordert und der Ruhe, die mein Körper immer mal anmahnt.
WELCHE PROJEKTE STEHEN DEMNÄCHST AN?
Wir arbeiten gerade an einem neuen Film über mich und meine Arbeit, der demnächst erscheinen wird.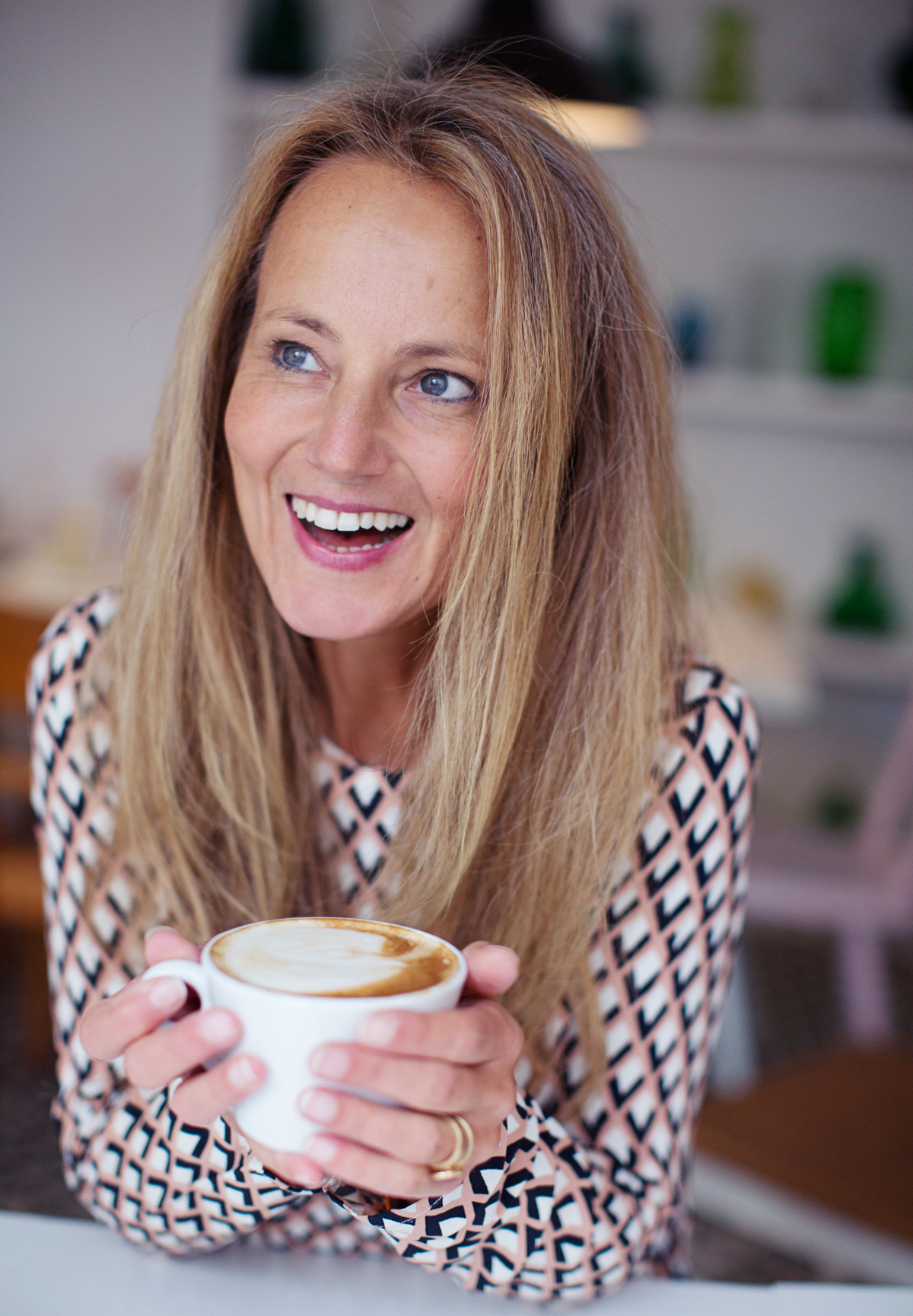 WAS WAR DER BESTE BUSINESS-RATSCHLAG, DEN DU JEMALS BEKOMMEN HAST?
Dieser hier:
Mach dein Ding und glaube an deine Ideen.
WELCHEN RAT WÜRDEST DU DEINEM 20-JÄHRIGEN ICH GEBEN?
Geh sicher und bestimmt deinen eigenen Weg. Wenn du dabei hinfällst, einfach wieder aufstehen, alles gerade richten ???? und weitergehen … und lebe deinen Traum … sofort, bedingungslos und nicht irgendwann.
WAS VERSTEHST DU UNTER ERFOLG?
Mit dem, was ich tue, das Leben leben zu können, das ich leben möchte …
WAS HILFT DIR IN SCHLECHTEN ZEITEN ODER MOMENTEN DES SELBSTZWEIFELS WIEDER AUF DIE BEINE?
Diejenigen Menschen, die mir wirklich nahe stehen und mich daran erinnern, wer ich bin und was in mir steckt … und manchmal ein Stück Schokolade. 😉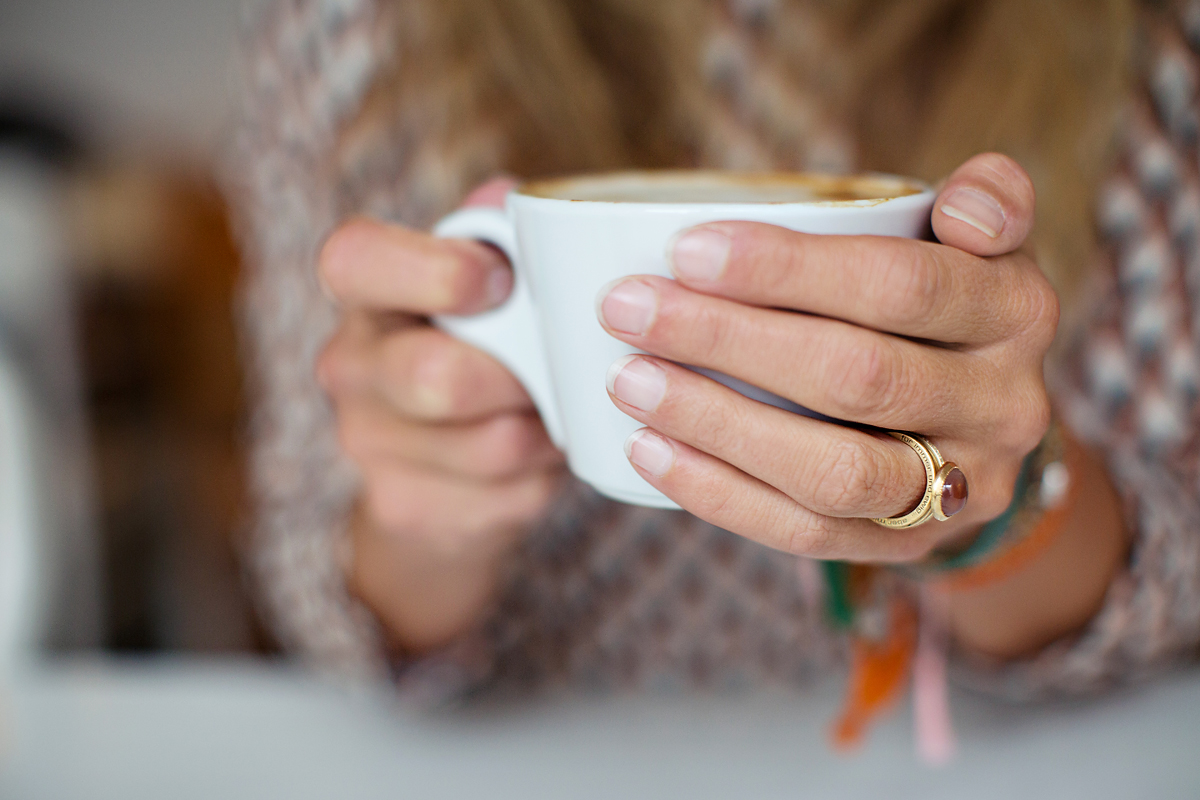 HAST DU EIN BESTIMMTES MORGENRITUAL?
Jeden Morgen bevor ich aufstehe, überlege ich mir drei Dinge, für die ich dankbar bin und drei Dinge, die meinen Tag erfolgreich machen würden … und fürs Aufstehen nehme ich mir dann eine bestimmte Einstellung vor, die mich an dem Tag begleiten soll.
AUF WAS FREUST DU DICH NACH EINEM LANGEN ARBEITSTAG AM MEISTEN?
Ein Bierchen, ein paar Chips am Ofen… und meinen lieben Mann daneben… und dann schmieden wir Pläne… das lässt mich besser entspannen als ein heißes Bad … meistens…
HÄTTE DEIN TAG AUF MAGISCHE WEISE 27 STUNDEN, WAS WÜRDEST DU MIT DEN ZUSÄTZLICHEN DREI STUNDEN ANFANGEN?
Natürlich noch mehr arbeiten und wünschen, der Tag hätte zusätzliche drei Stunden. 😉
WELCHES ZITAT MOTIVIERT DICH IMMER WIEDER AUFS NEUE?
"Whether you think you can or you think you can't ... you're right".